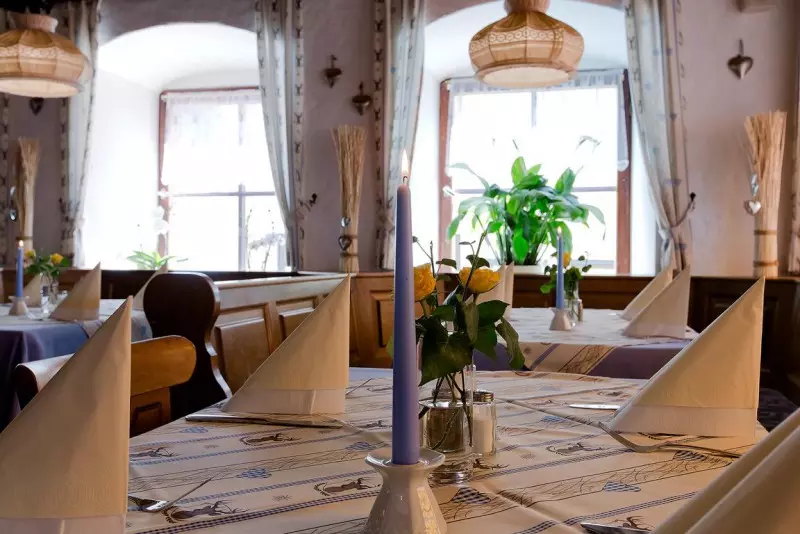 Experience wonderful moments of culinary delights: Your restaurant in Greding
Take a seat at a lovingly set table, enjoy delicious dishes from the region and at the same time experience a very cosy Bavarian atmosphere. Aren't these the best conditions for a wonderful time out? In our typical Bavarian restaurant in Greding these dreams come true! On seven days a week and continuously from 10.00 to 22.00 o'clock we offer you a first-class warm kitchen with many exquisite specialities. You can therefore look forward to unique moments of pleasure in a wonderfully cosy ambience!
Enjoying tastefully: Your restaurant in Greding directly at the historical market place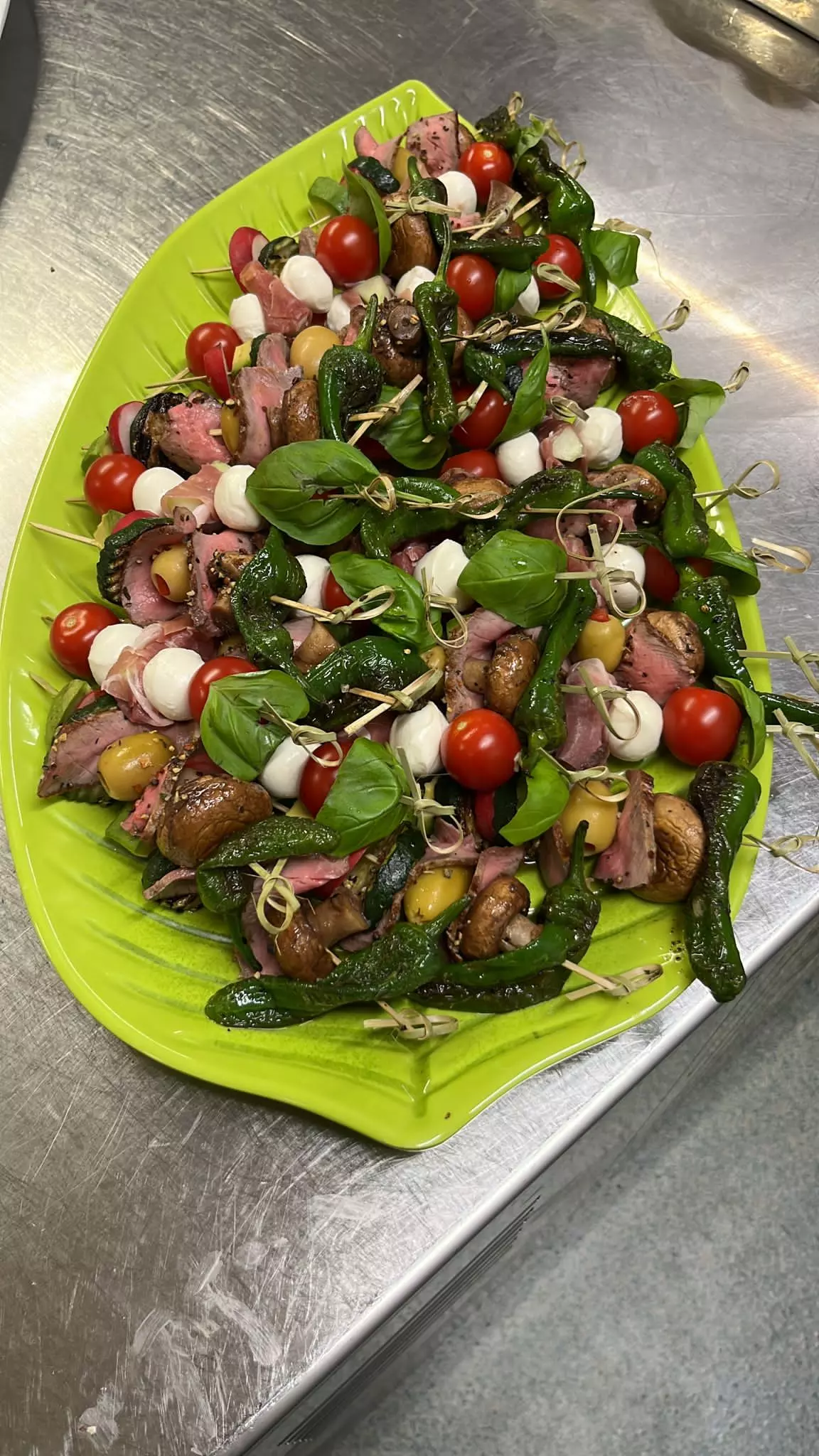 With our culinary calendar through the year ...
Around the year our culinary calendar has some seasonal highlights to offer. Freshly caught trout and carp in the months with "R", delicious asparagus creations, exquisites of goose and duck or our traditional wild weeks.
In your restaurant in Greding you can expect excellent dishes at any time of the year.
Our specialities also include a seductively light summer cuisine and hearty creations from the Alpine regions.
Working hours:
Monday – Thursday: 4.00 – 10.00 p.m.
Friday – Sunday: from 11.00 a.m.
— permanent hot meals —
In addition there are appetizing soups and appetizers, crunchy and of course fresh salads. In addition, there is a schnitzel menu that leaves nothing to be desired. Let yourself be enchanted by our creative chef and enjoy great pampering moments alone, as a couple, with dear friends and colleagues or with the whole family!
Guest's Review
Magna lacus convallis quis potenti dui lorem rhoncus pharetra condimentum.
For very special events and celebrations ...
Would you like to celebrate a birthday or anniversary in our cosy restaurant in Greding? Would you like to surprise your mommy on Mother's Day or your loved one on Valentine's Day with a really wonderful meal? Our chef is already ready to spoil you with carefully selected specialities! Culinary highlights, seasonal highlights and wonderful Bavarian delicacies: Your restaurant in Greding is of course also the right address for celebrations and conferences!
And when the weather is fine: take a seat on our summer terrace!
Our restaurant in Greding is located in a particularly advantageous and attractive location directly on the traditional market square. When the weather is fine and the temperatures warm, we cordially invite you to our wonderful summer terrace, which offers you a free and unhindered view onto the market place. Enjoy the unique view with a freshly tapped beer or a good wine and choose your favourite dish from our menu in complete peace. It can be so easy to enjoy life!