Special days deserve special attention:
Celebrating in Greding
There are days that deserve special attention. This can be a festive wedding, a round birthday, a festive christening or an anniversary that is important to you. Also the silver and golden wedding, an engagement as well as a first communion are occasions, which are usually duly celebrated. And this is a good thing, because in this way we express the high significance of the respective day or person for us. In short, celebrate in Greding: Your event is in good hands with us!
Restaurant
120 m²
U-Shape: 50
Parlament: 40
Block: 40
Single tables: 80
Frankenstube
28 m²
U-Shape: 32
Parlament: 24
Block: 50
Single tables: –
Altmühltal
– m²
U-Shape: –
Parlament: –
Block: 12
Single tables: –
Make your celebration(s) come true
– and your participants will be just as enthusiastic.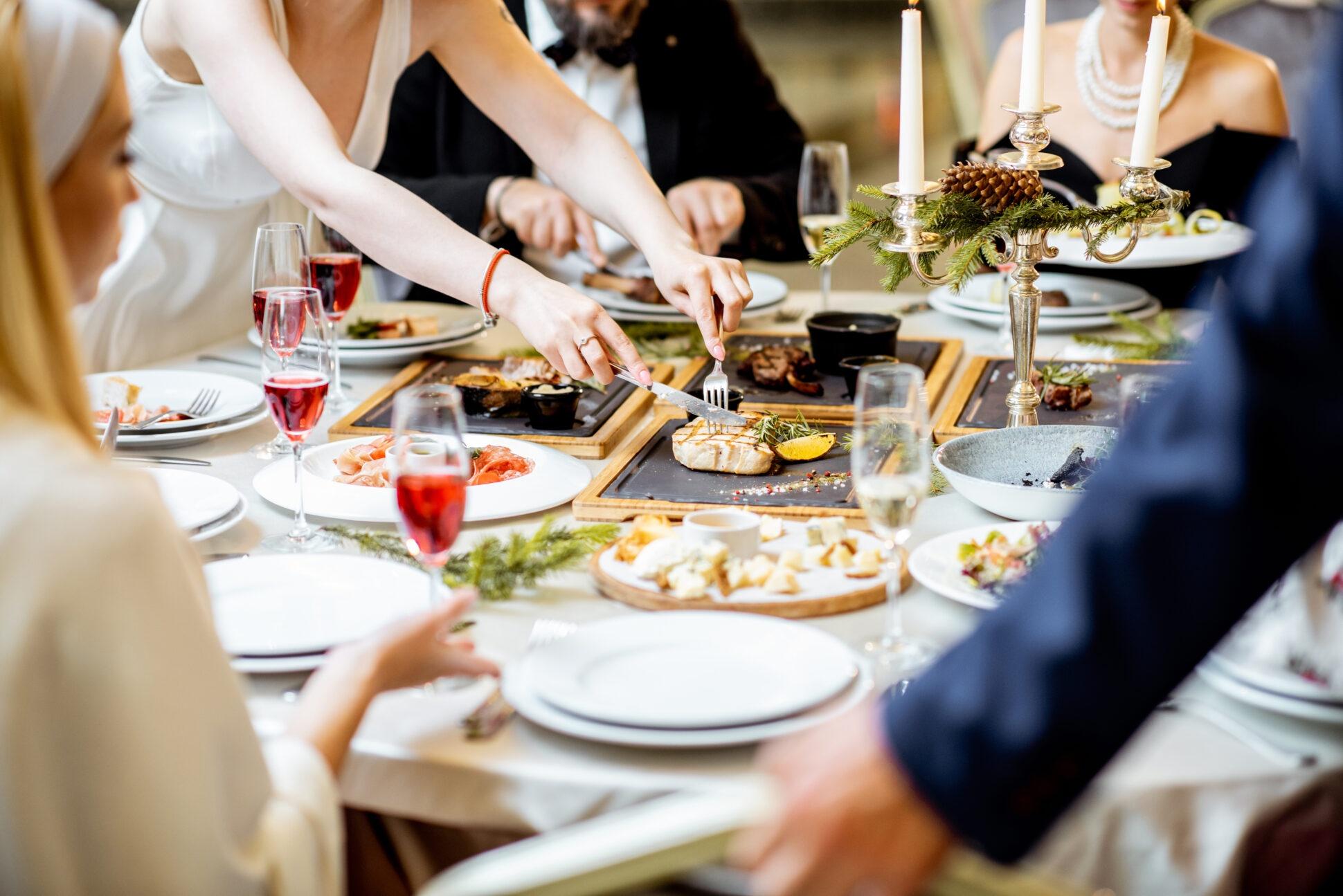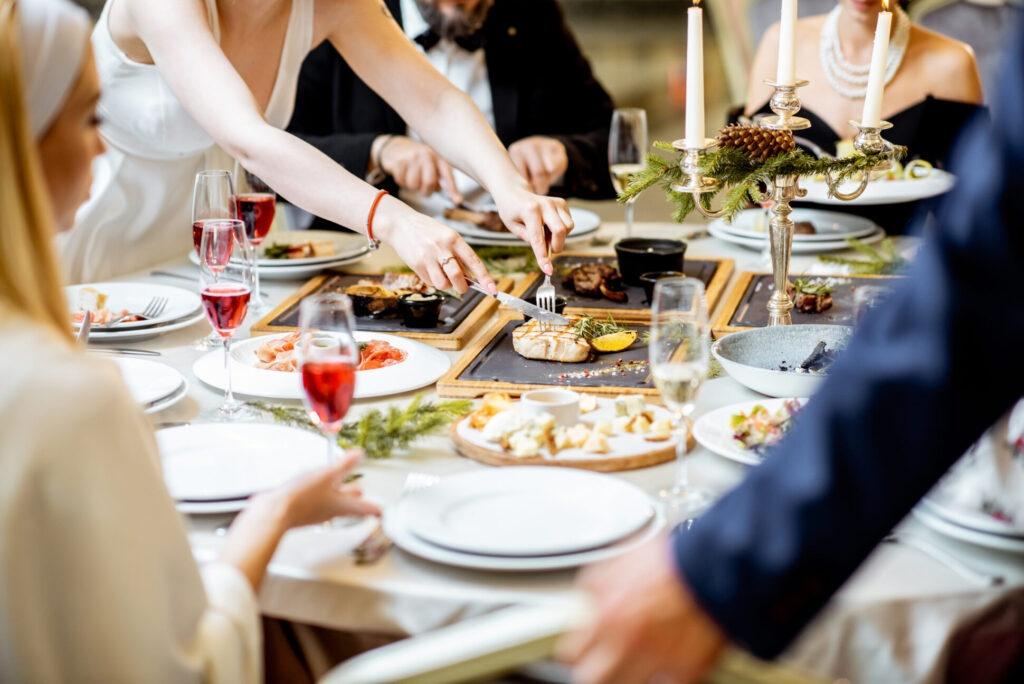 Parties in Greding: Lovingly managed hotel on the market
Our comfortable hotel offers you the right room for your event. Whether a smaller event with up to 50 persons or a larger celebration with up to 80 persons, in our modern and comfortable ambience you and your guests will feel completely at home. Our experienced and perfectly trained team will of course assist you with the planning and preparations and take care of an optimal and completely smooth process. Of course, we are always guided by your personal wishes and ideas. Simply let us know your exact requirements and place the organisation of your celebrations in Greding in our hands!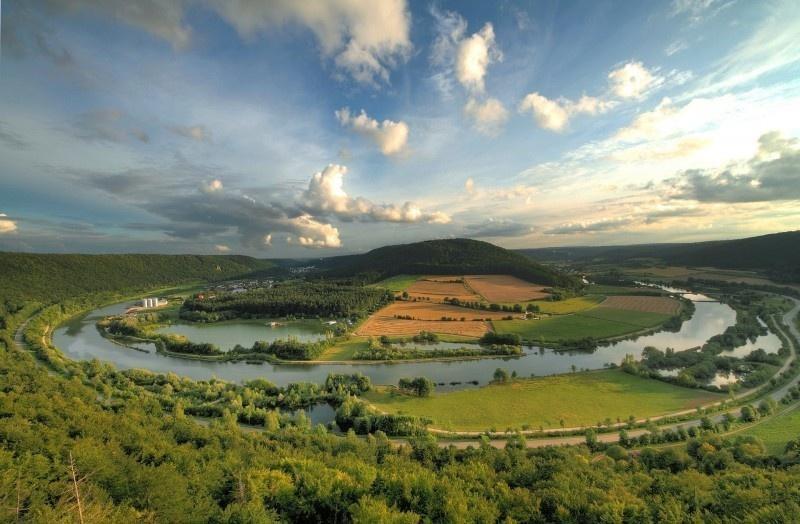 Events at the Hotel am Markt
From a stylish family celebration to a successful seminar or an important conference, the Altmühltal is a perfect location for events of all kinds thanks to its advantageous location. Ingolstadt, for example, is only 40 kilometres away, Nuremberg only 55 kilometres and Regensburg only 74 kilometres away. The journey from all regions of Bavaria, but also from all other domestic and foreign regions, is therefore always pleasantly uncomplicated. Of course, our hotel am Markt has the appropriate premises for smaller and larger events!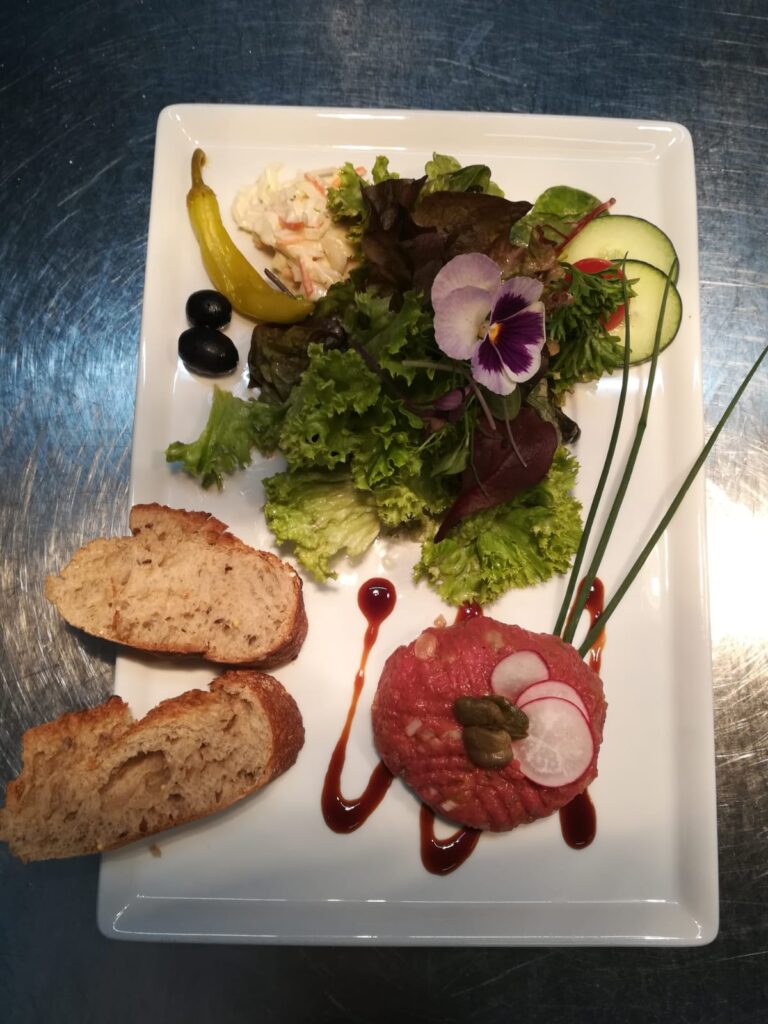 First-class accessibility thanks to a very advantageous location
Our Hotel am Markt with its cosy restaurant is located in a very advantageous location between Nuremberg and Munich. This means excellent accessibility from all directions. It doesn't matter whether you come by car, train or airplane. And if one or the other guest has to take a particularly long journey on himself, we offer him in our hotel of course also gladly a beautiful room to overnight. This is not only a worthwhile option for private celebrations in Greding, but also for business events. Because it combines the useful with the pleasant. After the celebration in Greding your guest has the opportunity to get to know our beautiful surrounding nature. Thus a small time-out to indulge. The journey home can then take place on the next day or the day after next ... or perhaps even later, because our hotel is the gateway to the Altmühltal Nature Park and is therefore perfect for an extended holiday.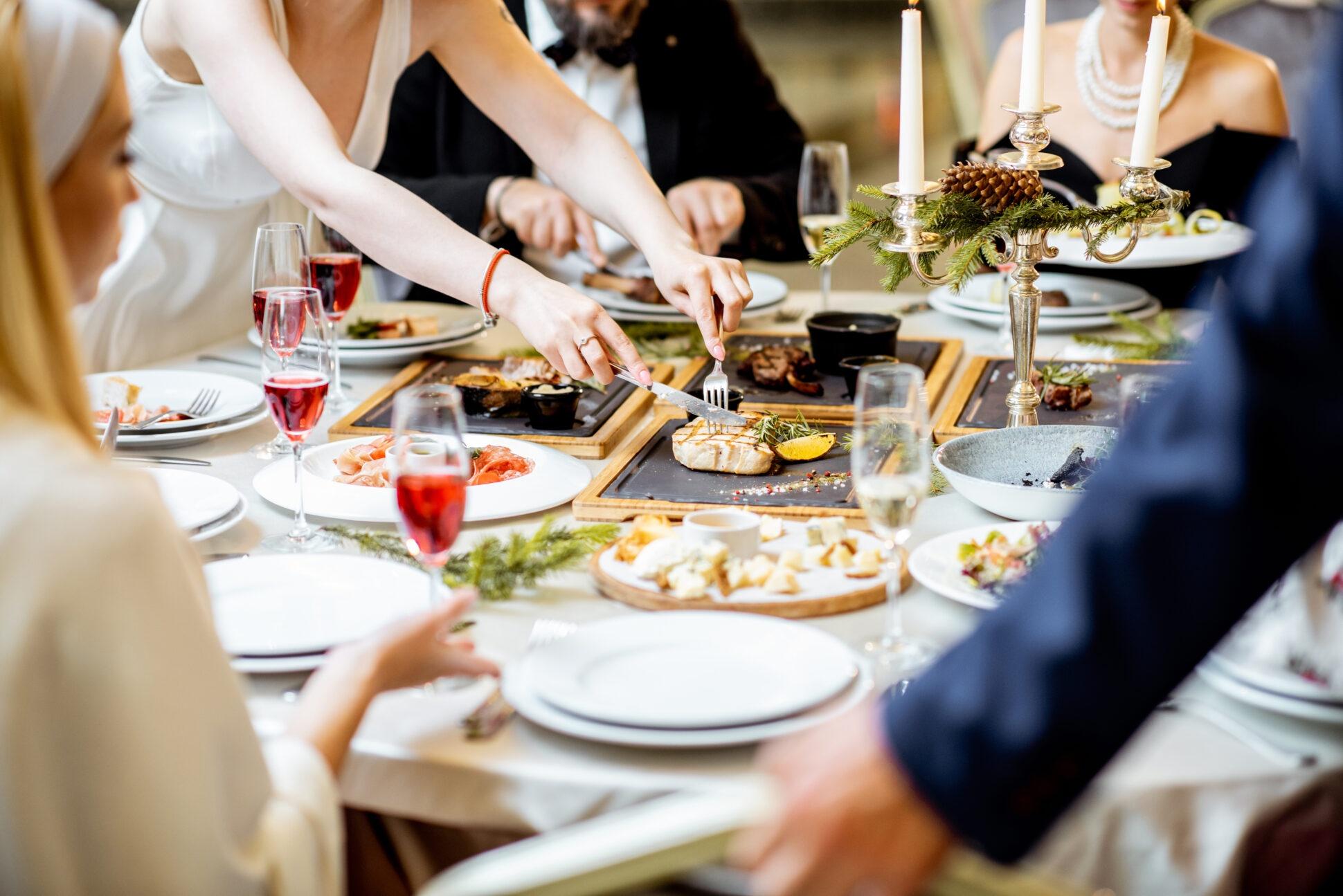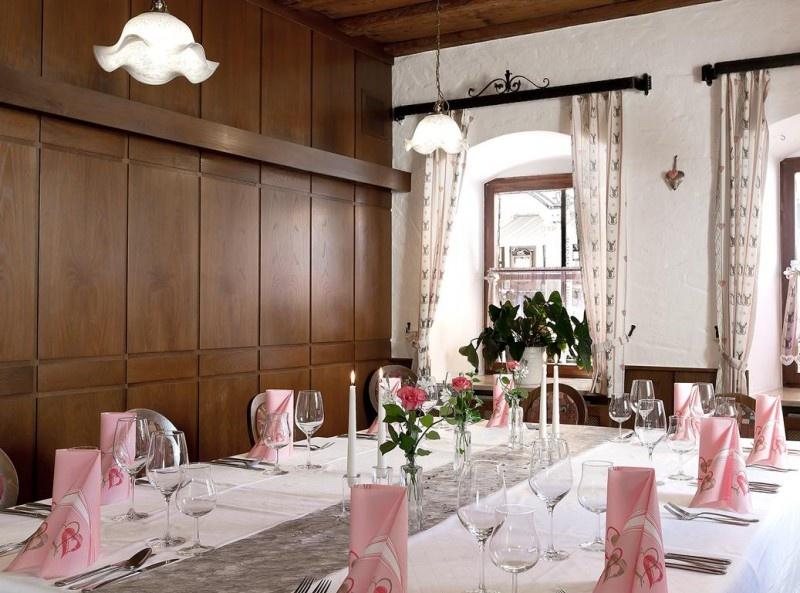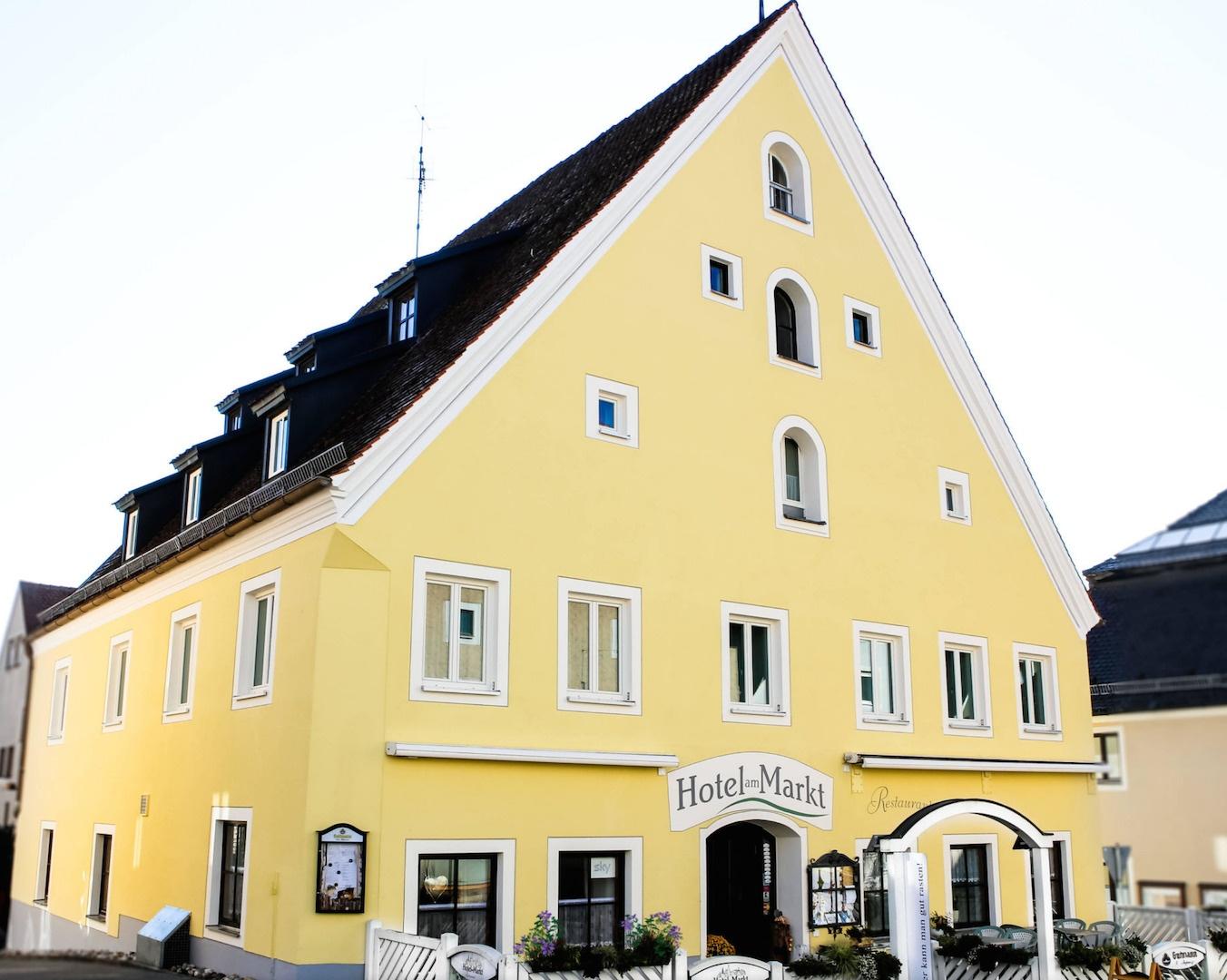 Celebrate in Greding...
where else!?
Felis odio lacinia at fames aptent euismod curae mattis lectus vestibulum praesent. Fermentum convallis tristique vehicula ipsum magnis iaculis penatibus egestas.